The RWB Arts Festival were delighted to attend the mayor making event on the evening of 10th May, in Royal Wootton Bassett.
John Davies attended on behalf of the Music side of the Festival and Rhian Vaughan represented the Speech and Drama side of RWBAF. This was the first time Rhian had attended the mayoral event, and she reports:
"What a pleasant evening it was. The speeches were lovely and at times entertaining. We heard from the retiring Mayor Councillor Steve Bucknell, the new/now current Mayor Councillor Mike Farrow and heard the kind and supportive speeches of other council members. The Town Clerk closed the speeches by updating us on the developments of the town over the past year.
It was a lovely opportunity to speak with locals of Royal Wootton Bassett and great to talk with Councillor Allison Bucknell about the RWB Arts Festival. There was a generous spread and plenty of drink, and it was a very good way to spend a Thursday night!"
From all of us here at RWBAF we wish the Mayor Councillor Mike Farrow all the best in his new role. Congratulations!
Tonight, is the Mayor Making Ceremony at St. Bartholomew and All Saints Church in Royal Wootton Bassett.
RWB Arts Festival are delighted to have been invited along to this ceremony and amongst others from our committee member, Rhian Vaughan will be attending on our behalf. We wish the new mayor well in their important community role and look forward to working with them throughout their term.
On May 25th 2018, the law is changing regarding how organisations like RWBAF gather, hold and remove your personal data. The new legislation often referred to as GDPR (General Data Protection Regulation) emphasis has shifted towards your right to specify if you want us to hold your data, to also know what data is held about you and your right to have your data removed if that is what you want us to do.
This means that from now onwards RWBAF will ask you explicitly for permission to hold your contact details on documents such as our Festival Entry Forms. Then, once we are holding your data we will only keep for the length of time we need it to run the Festival efficiently at which point we will delete it.
The RWBAF Committee would like to reassure you that the performers who take part in our festival, their teachers and parents who support them are of the greatest importance to us and your happiness and satisfaction with our Festival is our top priority. Therefore, if you have any questions about your data please feel free to contact us at any time – we will be only too happy to help!
Best Regards
Miranda Shirnia
Chair, Royal Wootton Bassett Arts Festival
Email: RWBArtsFestival@gmail.com
Twitter @RWBArtsFestival 
Facebook @RWBArtsFestival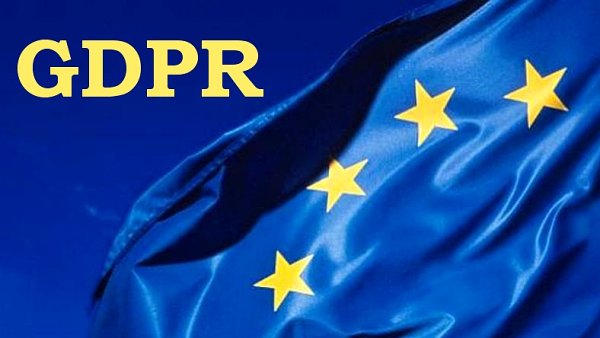 The EU General Data Protection Regulation (GDPR) is the most important change in data privacy regulation in twenty years. It comes into effect from the 25th May, 2018 and even after Brexit it will remain domestic policy in the UK.
GDPR is an important amendment to individuals' rights and every organisation, even churches and charities, have to adhere to its policies. Much of GDPR is already part of organisations' business models and best practice, but there are some basic changes which are about safeguarding and securing your information, and about being transparent about how organisations process and manage your personal data. GDPR is a necessary and important step in this virtual twenty-first century world, but it is not just about compliance and policy, it is about protecting people and people's personal information.
RWB Arts Festival GDPR Approach
RWB Arts Festival has always taken the management of your data very seriously, and we already have policies and procedures in place  which are designed to manage and retain only what we need to in order to run our Festival. As with many organisations, charitable or commercial, we are undergoing the expected GDPR alignment and audit activities at present to ensure GDPR compliance is achieved throughout our committee and our Festival systems.
Opt In rather than Opt Out
GDPR is very clear that an individual's choice to say 'no' is paramount. Assumed consent is not good enough anymore, you need to be explicit about 'opting in'. Fortunately, there is only a limited amount of personal data held by us, but please be aware that you may receive communications to 'opt in' over the coming days. You can of course contact us on RWBArtsFestival@gmail.com to provide your consent should you so wish.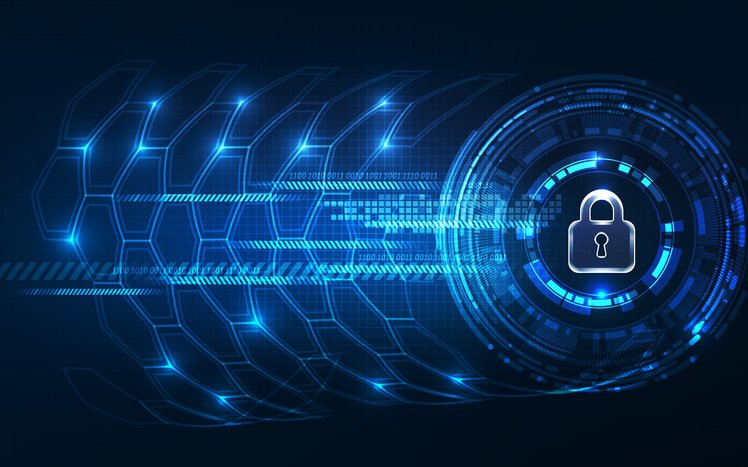 GDPR Highlights
There is lots of information about GDPR on-line but below are some very basic highlights for you.
Privacy by Design
Privacy by design is not a new concept, but GDPR brings it into the forefront. Article 23 states that only the necessary data will be held and processed, and only those who need to access it to complete the task in question shall be able to.
Right to Access
Part of the expanded rights of data subjects (i.e. you) outlined by GDPR is the right to ask what data we (in this case RWB Arts Festival) hold on you, where and why. We also have to provide you that data should you ask for it. This is about transparency and is one of the key and most laudable changes to the way data is managed.
Right to be Forgotten
As much as you have a right to know what is being held about you, you can also ask for your data to be removed. The conditions for erasure, as outlined in article 17, include the data no longer being relevant to original purposes for processing, or a data subjects withdrawing consent. It should also be noted that this right requires controllers to compare the subjects' rights to "the public interest in the availability of the data" when considering such requests.

May 25th
We at the RWB Arts Festival fundamentally support the enhanced rules of protecting personal data and with recent news stories it has become ever more apparent about how important these regulations are in order to protect people.
We will update you with any other relevant information as and when it is necessary. In the meantime, rest assured that we are on track to be GDPR compliant by the 25th May.
Today is Volunteer Recognition Day. Our Festival is run purely by volunteers, and it would not be able to take place each year without all the efforts of each and every one. Our many Committee members, helpers, and supporters make our Festival a joy each year for the many children who compete and the many parents who chart their childrens' blossoming talents, whether that is in the Music Festival or the Speech and Drama one.
Our volunteers take on many roles: from cleaning tables, arranging chairs, processing entry forms, contacting adjudicators, baking cakes, sweeping up, running Facebook pages, devising every class syllabi, writing minutes, liaising with community members and press, establishing safeguarding processes, improving best practice, as well as maintaining our own commitment of time, professionalism, and enthusiasm for our ever growing Festival. Each and every gift of time and action is valued, and it is often the smallest of jobs which make the biggest difference.
So a big and sincere thank you to all of our volunteers at RWB Arts Festival, whatever your role. Thank you.
**CALLING ALL MUSIC TEACHERS**
Now the new term has started and the Easter holidays are a distance memory, DON'T FORGET, you have just 10 days left to enter the RWB Arts Festival Music sessions.
The deadline is Monday April 30th, and it is already proving to be a bumper year for Instrumental, Singing, Schools, Youth and Community Choirs and Piano classes.
The Music festival is held at the end of June with the exception of the Classical Guitar which is held alongside the Speech & Drama festival in November.
It is with regret that we have to announce the retirement of our long-serving Music Chair, John Davies, and his wife, Committee Member, Jan Davies at the end of this Festival year.
Both John and Jan have given much time and energy to the Festival over many years and their energies will be much missed now they are stepping down. They were presented with flowers and awarded life-long 'Friends' status during our recent Spring Gala as way of thank you.
We thank John and Jan for all they have done and wish them well in their well-earned retirement!
Last Friday, 23rd February 2018, we had a wonderful evening at our annual Spring Gala event. The hall was full with proud parents, teachers, Committee Members, and of course, many excited child, young adult, and adult performers. There was an excited air throughout the Royal Wootton Bassett Memorial Hall and due to the overwhelming numbers in attendance we had to get more and more seats out to fit people in at the back!
Jill Collett, as she very generously does each year, provided everyone with a lovely buffet full of sandwiches and nibbles to enjoy prior to the performances starting. She has our warmest thanks. This was a lovely way to socialise and settle in for a wonderful evening's entertainment.
The RWB Arts Festival Chair, Miranda Shirnia, kicked off by giving everyone a warm welcome and thanked everyone for attending.* We were sorry our President Sheila Harrod was too unwell to join us and we wish her a speedy recovery.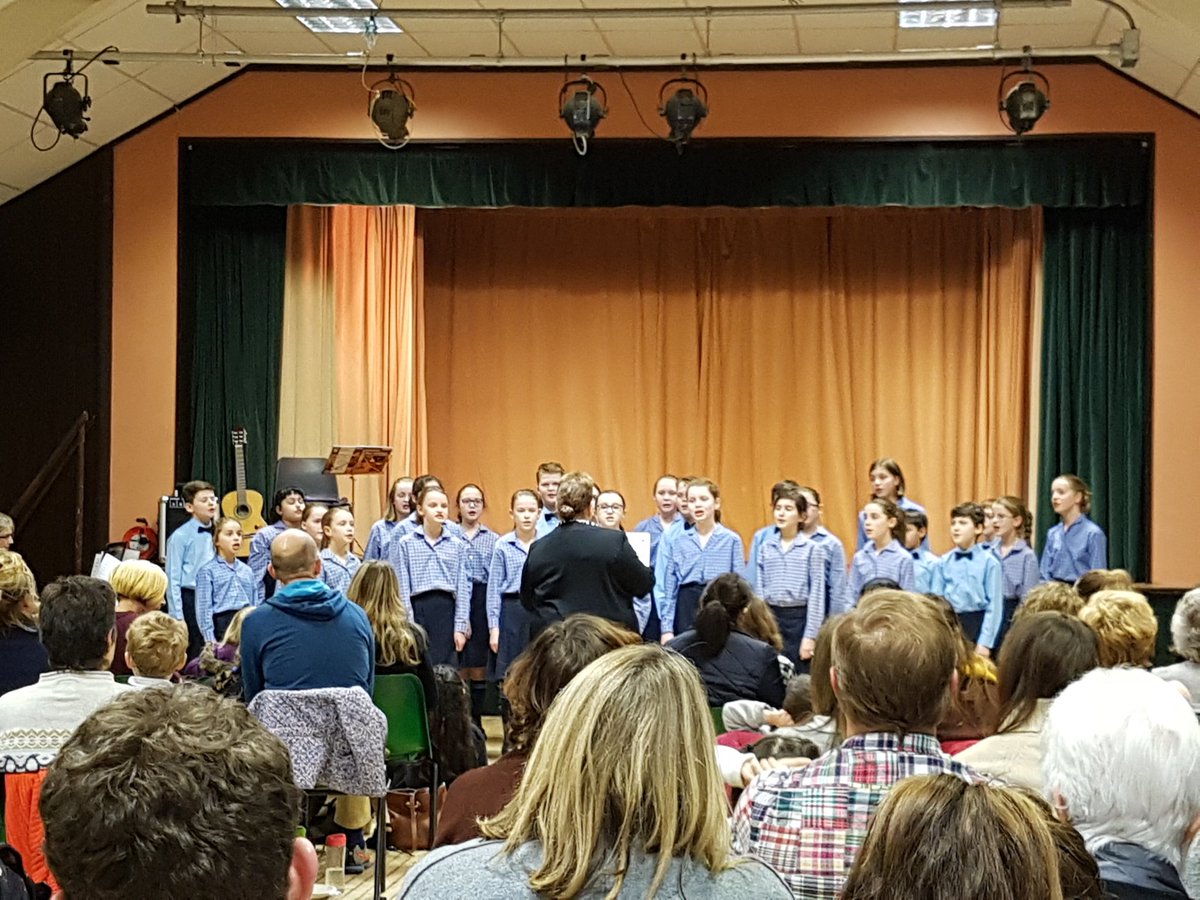 The performances were admirably compèred by both Miranda and another Committee Member Rhian Vaughan without either the evening would not have run half as smoothly! First up were St. Margaret's Preparatory School,  who were the winners of the 2017 Primary School Choir of the Year and Winners of the Primary Schools Choirs Cup. They sang beautifully such lines as 'Where people go to dance the night away…. To dance til break of day'! They were very professional and and all looked extremely smart. In addition to this, they all behaved impeccably at the back of the hall.
Next up were the Marlborough Academy of Dance & Drama who were the Winners of the Devised Drama Class for Children 11 Years and Under. They did a wonderful spooky performance… "Don't go near the ghost house!"
Next up was Isabella who achieved 2nd Place in the Novice Verse 9 & Under Class. She was a delight, although her poetry recital suggested teachers shouldn't be let out on a Saturday night! I know a few who may disagree!
Neil, our youngest performer, was our 2017 Pianist of the Year and Winner of The Debbie Lovell Cup. He played beautifully! We are grateful for WBLOS for the loan of the keyboard.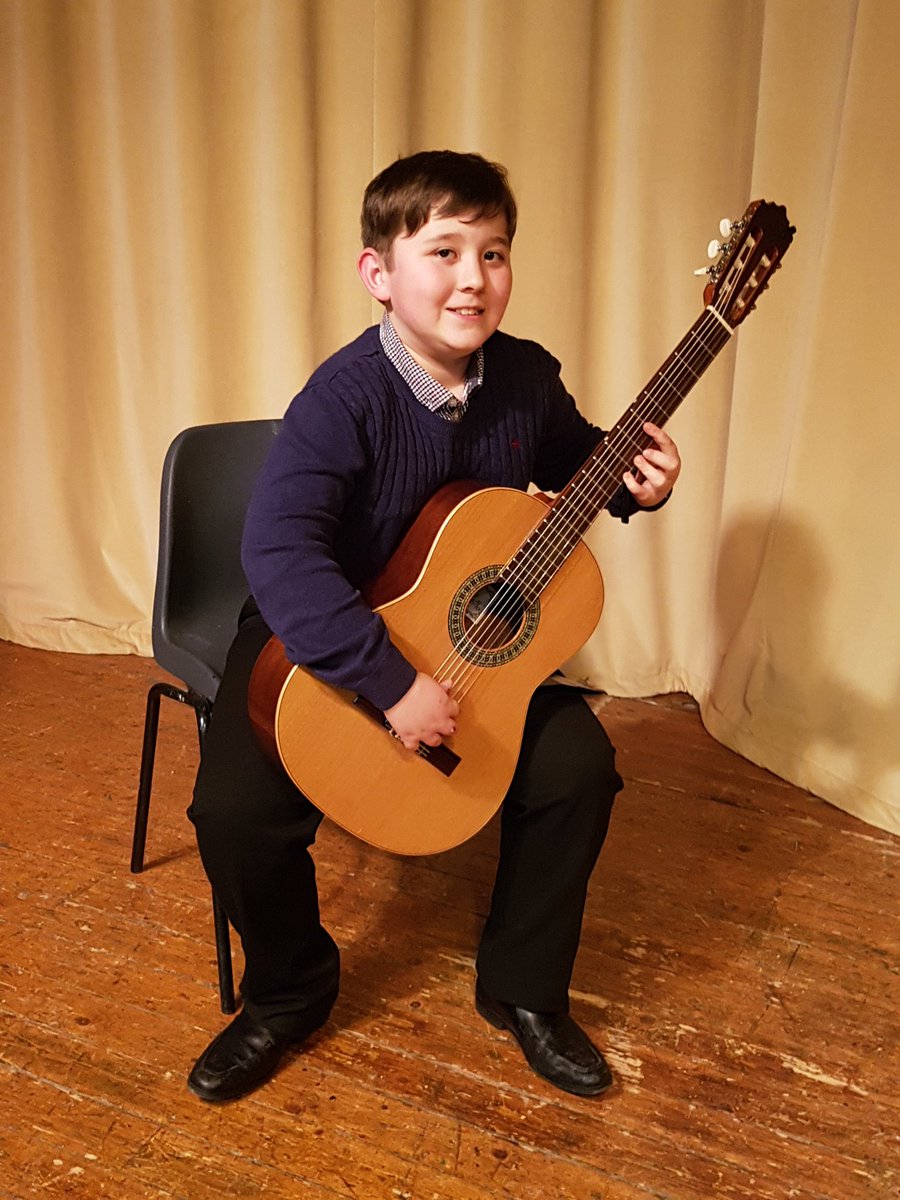 He was soon followed by another very talented young man, Aaron who had won Classical Guitarist of the Year in 2017 and was Winner of The Dreambase Studios Senior Cup. He played a couple of songs which had a balmy summer evening quality to them.
Grace, Winner of the Verse Speaking class for Children Aged 12, then recited a lovely and lively poem about "'Bog snorkelling'! Before Harry very thoroughly, and professionally presented his impressive collection of pieces for the Senior Recital Class he won in 2017.
A strong wonderful performance from Finn as Winner of the Novice Verse Speaking for 13 Years and Under, was followed by some group acting. Tanwood Seniors, who were Winners of the Group Acting 14 years & Under Class and the Chairman's Cup for Excellence gave a fantastic performance of a scene from Lord of the Flies. They cried "Savages" at each other, declaring "You had no right to steal our fire!" and protesting they "didn't come to start a war!" (Thankfully!)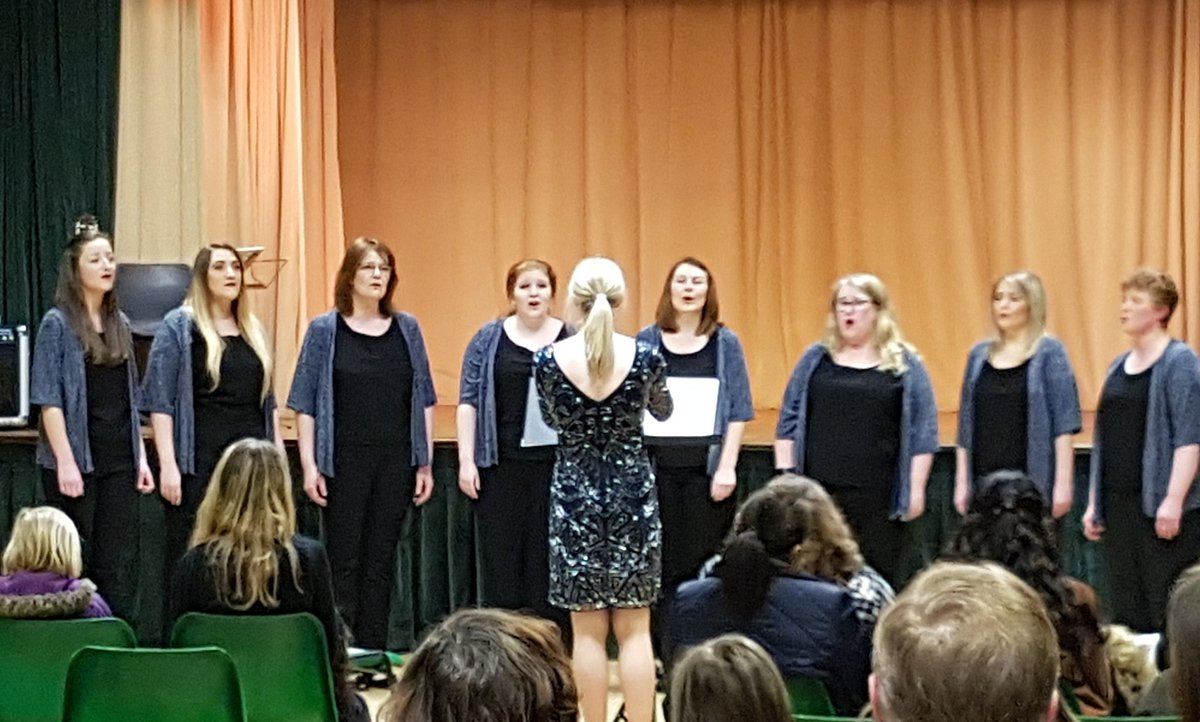 The evening finished off with some beautiful adult voices and sparkly outfits: Bel Canto: Adult Choir of the Year for 2017 and Winners of the Robert T. Elliot Trophy. They sang Billy Joel and created a varied but lively feel to end the evening on.
After many much applause, and many thanks, Miranda our Chair announced the retirement of our Music Chair, John Davies. Both John and his wife Jan, have given much time and energy to the Festival and their energies will be much missed. They were presented with flowers and awarded life-long 'Friends' status. We thank them for all they have done and wish them well.
Miranda, for whom the Committee is very grateful for all her hard work, also announced our new Festival website, new Twitter and Facebook account and informed everyone about the new syllabus which was available on the night, and can also be found here for Music, or here for Speech and Drama.
The evening was concluded successfully and we hope everyone enjoyed themselves! Thank you to all who supported us, to all Committee Members who helped and continue to help, and to all of those who performed.
You can see more photos here.
*There was an announcement about photography taking place, and further consent forms were issued.