Last Friday, 23rd February 2018, we had a wonderful evening at our annual Spring Gala event. The hall was full with proud parents, teachers, Committee Members, and of course, many excited child, young adult, and adult performers. There was an excited air throughout the Royal Wootton Bassett Memorial Hall and due to the overwhelming numbers in attendance we had to get more and more seats out to fit people in at the back!
Jill Collett, as she very generously does each year, provided everyone with a lovely buffet full of sandwiches and nibbles to enjoy prior to the performances starting. She has our warmest thanks. This was a lovely way to socialise and settle in for a wonderful evening's entertainment.
The RWB Arts Festival Chair, Miranda Shirnia, kicked off by giving everyone a warm welcome and thanked everyone for attending.* We were sorry our President Sheila Harrod was too unwell to join us and we wish her a speedy recovery.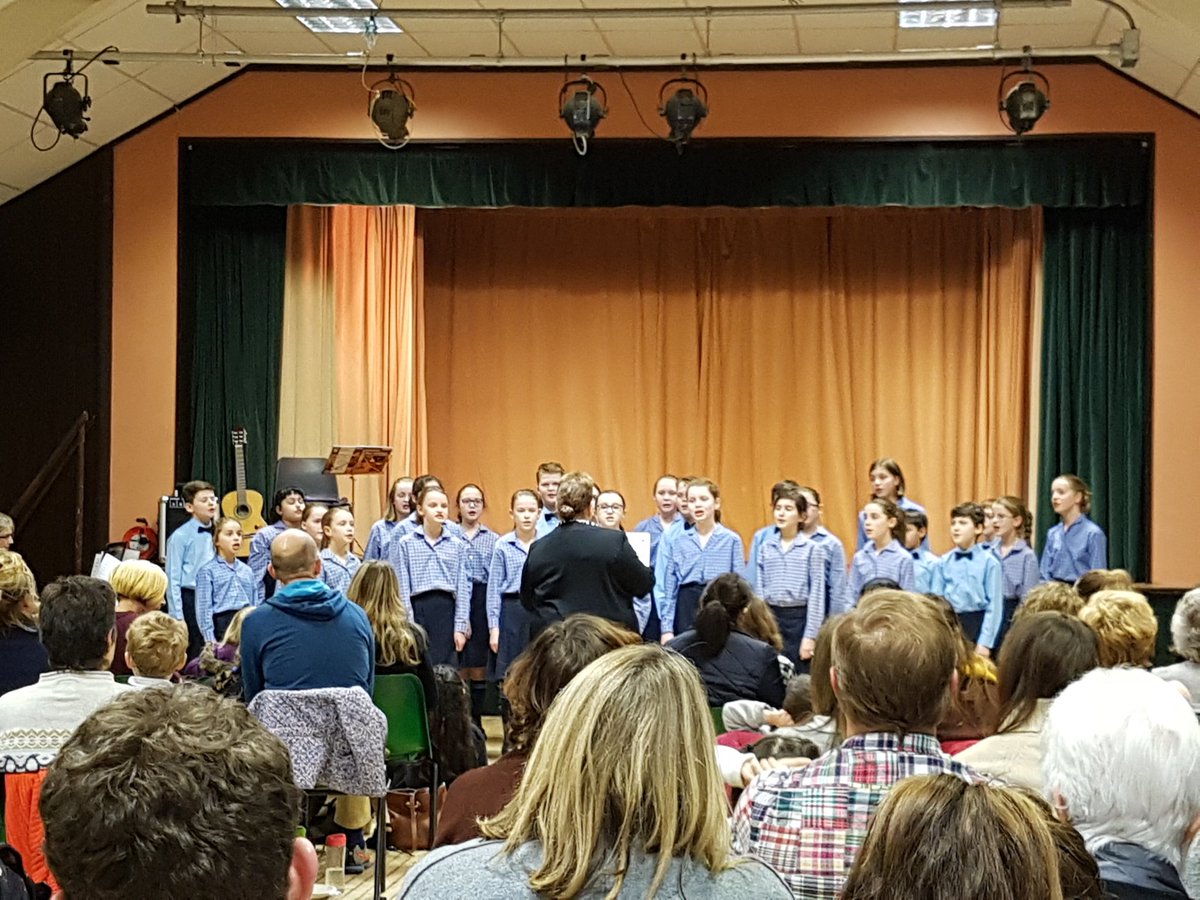 The performances were admirably compèred by both Miranda and another Committee Member Rhian Vaughan without either the evening would not have run half as smoothly! First up were St. Margaret's Preparatory School,  who were the winners of the 2017 Primary School Choir of the Year and Winners of the Primary Schools Choirs Cup. They sang beautifully such lines as 'Where people go to dance the night away…. To dance til break of day'! They were very professional and and all looked extremely smart. In addition to this, they all behaved impeccably at the back of the hall.
Next up were the Marlborough Academy of Dance & Drama who were the Winners of the Devised Drama Class for Children 11 Years and Under. They did a wonderful spooky performance… "Don't go near the ghost house!"
Next up was Isabella who achieved 2nd Place in the Novice Verse 9 & Under Class. She was a delight, although her poetry recital suggested teachers shouldn't be let out on a Saturday night! I know a few who may disagree!
Neil, our youngest performer, was our 2017 Pianist of the Year and Winner of The Debbie Lovell Cup. He played beautifully! We are grateful for WBLOS for the loan of the keyboard.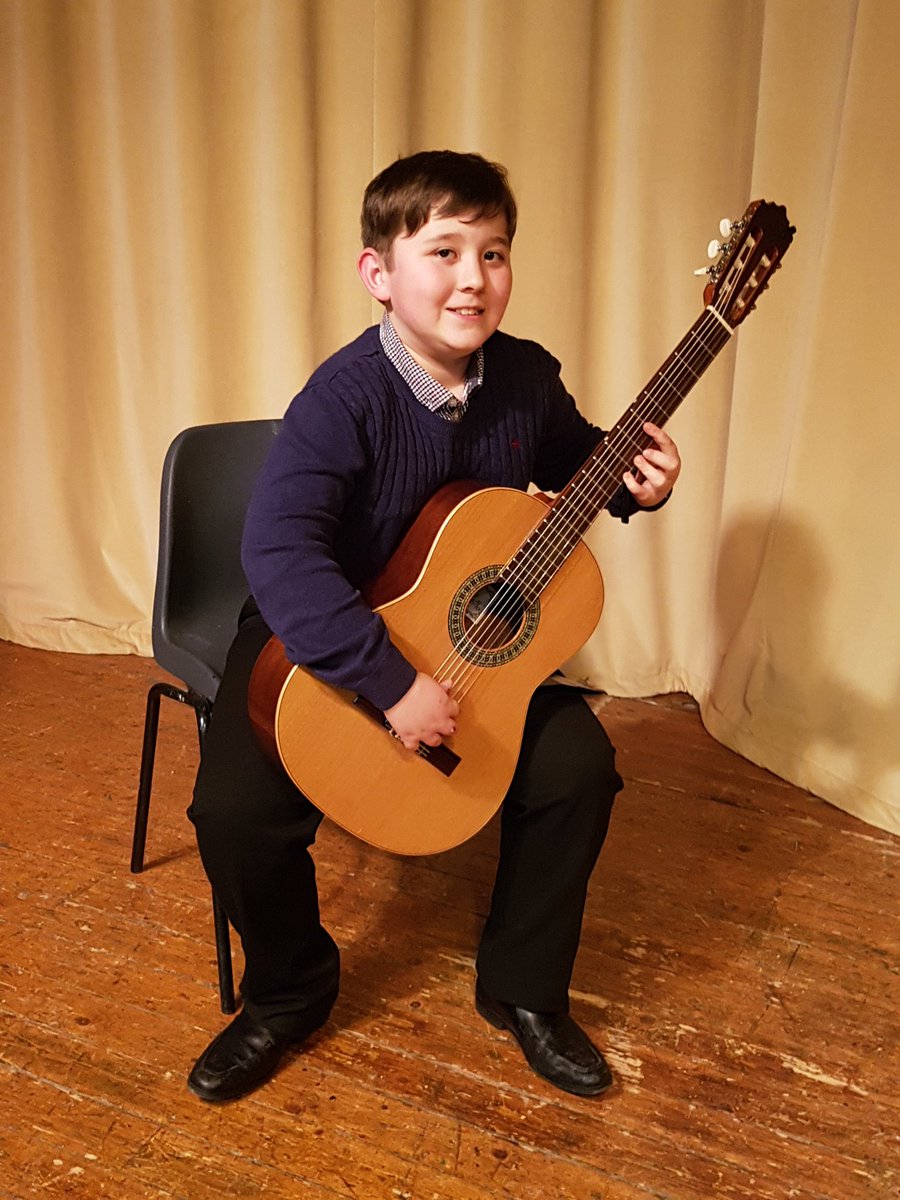 He was soon followed by another very talented young man, Aaron who had won Classical Guitarist of the Year in 2017 and was Winner of The Dreambase Studios Senior Cup. He played a couple of songs which had a balmy summer evening quality to them.
Grace, Winner of the Verse Speaking class for Children Aged 12, then recited a lovely and lively poem about "'Bog snorkelling'! Before Harry very thoroughly, and professionally presented his impressive collection of pieces for the Senior Recital Class he won in 2017.
A strong wonderful performance from Finn as Winner of the Novice Verse Speaking for 13 Years and Under, was followed by some group acting. Tanwood Seniors, who were Winners of the Group Acting 14 years & Under Class and the Chairman's Cup for Excellence gave a fantastic performance of a scene from Lord of the Flies. They cried "Savages" at each other, declaring "You had no right to steal our fire!" and protesting they "didn't come to start a war!" (Thankfully!)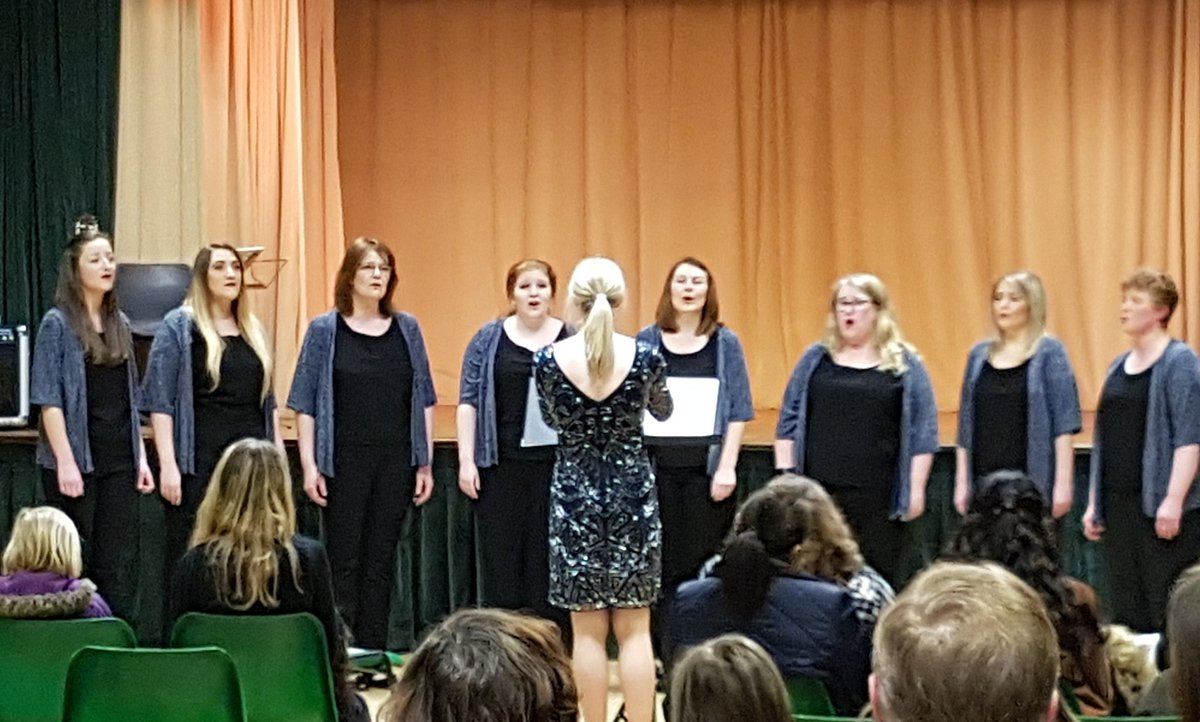 The evening finished off with some beautiful adult voices and sparkly outfits: Bel Canto: Adult Choir of the Year for 2017 and Winners of the Robert T. Elliot Trophy. They sang Billy Joel and created a varied but lively feel to end the evening on.
After many much applause, and many thanks, Miranda our Chair announced the retirement of our Music Chair, John Davies. Both John and his wife Jan, have given much time and energy to the Festival and their energies will be much missed. They were presented with flowers and awarded life-long 'Friends' status. We thank them for all they have done and wish them well.
Miranda, for whom the Committee is very grateful for all her hard work, also announced our new Festival website, new Twitter and Facebook account and informed everyone about the new syllabus which was available on the night, and can also be found here for Music, or here for Speech and Drama.
The evening was concluded successfully and we hope everyone enjoyed themselves! Thank you to all who supported us, to all Committee Members who helped and continue to help, and to all of those who performed.
You can see more photos here.
*There was an announcement about photography taking place, and further consent forms were issued.